Model of Education : Second Stage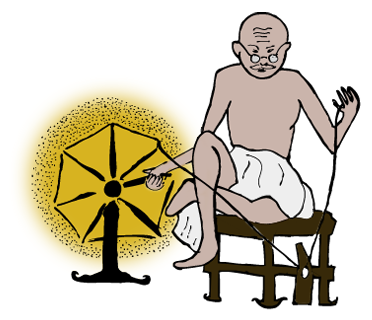 The second stage, denominated as 'Ahimsa for Sarvodaya' is inspired by the Constructive Programme developed by Mahatma Gandhi during the freedom struggle of India. In this stage OraWorldMandala aims at facilitating long-term programmes developed by local actors thanks to the experience acquired in the previous stage.
Our Efforts in Initiating Some Constructive Works
Gandhi in Mexico, a Look at Nonviolence
The resulting activities will build a common space that fosters communication among participants.
The collective construction of this "Model of Education for Ahimsa through Art and Science" proposes to converge in a cultural continuum through the constructive intention of each participant, so the practice of Ahimsa can be a positive instrument for social transformation.