OraWorldMandala ( OWM )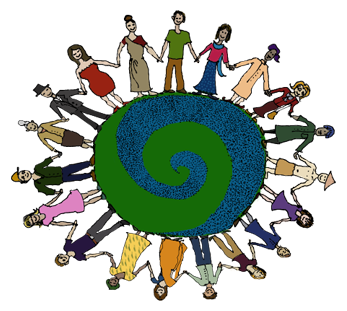 OraWorldMandala is a peace movement whose objective is to spread the practice of 'Ahimsa through Art and Science'. Since 2004, its headquarters have been located at the Peace Research Centre of Gujarat Vidyapith (University founded by Mahatma Gandhi in 1920), where it functions as a 'Laboratory (Lab) for Research and Action to Promote Ahimsa through Art and Science' in cooperation with local communities affected by social conflicts. The Lab has created an extension programme in collaboration with various educational institutions located at its geographical opposite side of the globe, in Mexico.
OraWorldMandala seeks to engage all continents in its mission for Sarvodaya or the Upliftment of All. Ahimsa is the Path, whose first step is reconciliation; Art and Science of the Mandala serve as the medium and Truth – the basis for action.
OraWorldMandala has emerged out of a research on the Mandala's concept, a universal icon of peace. Ora: (Latin) 'invitation to pray', World: 'our planet and its human continent' and Mandala (Sanskrit): 'circle'.